Yale Alumni Classifieds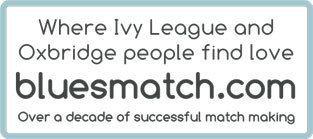 FIND LOVE AT THE RIGHT TIME!
Inviting single/eligible men in New York, Boston, the Northeast, and across the country to reach out to us to be matched with our outstanding and very attractive female clients. You too are accomplished, attractive, and emotionally secure, living your best life! Become a VIP client or join our database/roster of dynamic and vibrant men. Confidentiality assured. sandy@therighttimeconsultants.com, 212-627-0121, www.therighttimeconsultants.com.
Our New York-based private client is ready to meet his new life partner. A Renaissance man (Harvard grad, Ph.D.), he is seeking a 5'6" and under, 54-62, slim, super-smart, fit, and feminine lady who shares A LOVE OF THE OUTDOORS (skiing, hiking, tennis, sailing, etc.) He enjoys thought-provoking theater, music and art, domestic and international travel. He is a lifelong learner and family man with a kind demeanor and seeks the same with his partner. You reside in the Tri-state area and are emotionally and intellectually ready and "on your game." This will be an extraordinary time for the two of you! Inquire (confidentially): Sandy@therighttimeconsultants.com or (212-627-0121 ) www.therighttimeconsultants.com
Northeast Beautiful widow. Our very charming client is a fun loving talented, Ivy-educated lady. She is seeking a well-rounded, fit, confident man with a mix of intellectual, cultural and outdoor
interests. You have refined tastes but are
down-to-earth, generous of heart, and open to a "life of collaboration, joy, and romance." 60's-70's. Inquire: sandy@therighttimeconsultants.com,
212-627-0121.
Our slender, feminine, VIP client is an international screen writer/producer based in New York. She is world traveled, well read, compassionate, philanthropic and unpretentious in heart and spirit. We are searching and seeking an accomplished man 65-75, physically active and fit with a keen mind, generous heart and a good sense of humor. New York/Northeast preferred, but open. RSVP:Sandy@therighttimeconsultants.com, or
212-627-0121.
Our New York—CT widow enjoys her time between her CT and Manhattan homes. Slender, fit, athletic and cultured with a vibrant personality and a keen intellect, she seeks a wonderful man 68-75 in Manhattan or the Northeast. Ready to travel and downsize her successful practice with the right gentleman.Sandy@therighttimeconsultants.com, 212-627-0121
Our very attractive Asian Divorcee is a brilliant
business woman (NY) whose charm and demeanor radiate warmth, compassion and a hilarious and amazing sense humor and joy. Immensely popular both in her professional and private life she is now ready to find her new partner in life, mischief and international travel. Petite, fit, with wide and developed interests and passions she hopes to find a man who appreciates all she is and has to offer. You are also accomplished 60's-70's happy with your life but missing a special someone! Geographically. Open sandy@therighttimeconsultants.com. 212-627-0121
This slim, dark-haired, vivacious, and fun-loving
Chinese woman enjoys travel, the performing arts, and humor! A graduate of the prestigious Hong Kong University, with additional degrees from American Universities, she builds and runs innovative non-profit programs in the Northeastern United States. Her match is a fit, successful, open-minded Asian gentleman between 65-75 years old from anywhere in the United States, Toronto, Singapore or Hong Kong.CONTACT: Susan@themodernmatchmaker.com