Yale Alumni Classifieds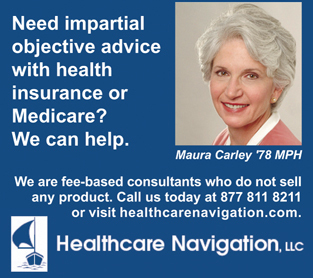 William F. McDonald (Judge Ret.); '58 BE; JD. Mediator, arbitrator, special master, case evaluator. JAMS–The Resolution Experts, offices nationwide. wmcdonald@jamsadr.com. (800)352-5267 or (800)350-7777.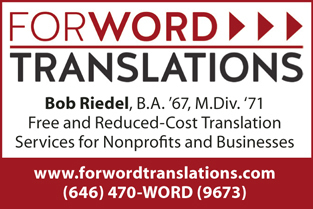 www.YourDailyPhotograph.com is an efficient service for art collectors looking to discover new works of photographic art. Yale alumni join free.
Inkwater Press seeks fiction and nonfiction manuscripts. Royalties. www.inkwaterpress.com. (503)968-6777.
Nonfiction Writers: We help interesting authors write and publish meaningful books. Gail Woodard, Yale SOM '79. www.DudleyCourtPress.com. (520)329-2729.
Two Extraordinary Party Venues. Manhattan penthouse on 5th Avenue (75–250). Alger House on Downing (35–110). www.manhattanpenthouse.com. Sam Milliken, Yale '59. (212)627-8838 ext. 5.
Designer Nap Mats. Check us out at: www.janiebee.com Promcode "YALE" = 15% Off and free shipping.
Vintage Yale Clothing Wanted To Buy. 1960s and earlier. Athletic-wear, sweaters, t-shirts, sweatshirts, blazers etc.—any condition. Please contact me at (609)499-2401. yalebuyer77@gmail.com.
Personal/Childcare Assistant; Housing Included: New York—Devoted professional couple with three wonderful, school-aged children seeks highly intelligent, amiable, responsible individual to serve as part-time personal assistant helping with child care, educational enrichment, and certain other activities at various times during afternoons, evenings, and weekends. Assistant will have a private room (in a separate apartment with its own kitchen on a different floor from the family's residence), with private bathroom, in a luxury, doorman apartment building, and will be free to entertain visitors in privacy. We would welcome applications from writers, musicians, artists, or other candidates who may be pursuing other professional goals in the balance of their time. Excellent compensation including health insurance and three weeks of paid vacation, and no charge will be made for rent. This is a year-round position for which we would ask a minimum two-year commitment. If interested, please e-mail resume to nannypst@gmail.com.
High-level Personal Assistant: Seeking highly intelligent and organized individual for high-level personal/executive assistant role, with responsibility for keeping a busy professional and parent on track professionally and personally. This person will help oversee a small staff and assist in managing day-to-day operations and long-term projects. Duties will include researching and producing "bottom-line" reports for principal, managing communication and information flow to/from principal, and helping to coordinate staff activities. Strong project management, communication, and research skills are a must; previous managerial experience is a plus but not required. his is a year-round, full-time position based in New York, with excellent compensation and benefits. Please e-mail your resume and cover letter to hlparecruit@gmail.com.
Family Medical Coordinator And Project Manager. Highly intelligent, unusually competent individual with a background in science and exceptional communication skills sought by Manhattan family to research and coordinate family medical and healthcare issues. The right applicant will be detail-oriented and possess the ability to track multiple projects and juggle multiple competing priorities. This person will interface with an in-house team of professionals as well as physicians, medical researchers, and consultants (in academia and otherwise) to ensure delivery of highest-quality medical care to family members. Considerable weight will be given to unusual academic distinction and other intellectual achievements. This is a full-time position with a highly attractive compensation package and significant upside potential. Please send resume to pmrrecruit@gmail.com.
Charleston, South Carolina: For the best luxury real estate visit www.CharlestonAddress.com and find the perfect Charleston address. Also, search www.LoCountry.com and find the finest historic, intracoastal, oceanfront, and golf course living properties in Charleston, SC.
Chesapeake Bay (Virginia): Magnificent waterfront sunset views from open living room and year round indoor pool and garden room. Five bedrooms, 3.5 baths, 4,200 sq. ft, 2 decks, dock, kayaks, 2 acres, 12 gardens bloom February-November with walk-in-woods with azaleas and dogwoods. Eastern Shore (Painter, VA). Call owner (757)442-9374. $750,000.
Connecticut, Greenwich—Charming/Historic: Twelve rooms, renovated. Central. Fireplaces. Patios, garden, porch. (203)249-6541. jenniferyates1@yahoo.com.
Connecticut, New Haven—Historical Center Hall Colonial Home: One mile to Yale. Nine rooms, 3 bedrooms, 2.5 baths. Fabulous first floor family room with cathedral ceilings. Two second floor offices or nursery. Two working fireplaces. Original oak woodwork. Open family room/kitchen with cathedral ceiling. Finished basement. Two car garage. In Yale home buyers program. A stunning home. For more information: ronni.rabin@gmail.com.
France, Loire Valley—Retired Yale Professor reluctantly selling completely renovated 16th Century stone village house in Loire Valley (chateau country): 4 double bedrooms, gourmet kitchen, 2 bathrooms, 2 half bathrooms, beamed ceilings, 5 fireplaces, central heating, wine cellar, terrace, fully furnished. Contact: michael.holquist@yale.edu.
Massachusetts, Berkshires: Proximity to Jiminy Peak, Tanglewood, Williamstown, Hudson Valley. Modern house with huge deck, Cape Cod cottage, and original log cabin on 80 acre hillside property with breathtaking views. Rented separately or together. Sleeps 12. Swimming pool, soccer field, new appliances, beautiful furnishings. Equidistant from New York and Boston—2 and 1/2 hours. Contact gmiller@mayerbrown.com.
NYC Apartment Hunting? Access to all properties. Licensed R.E. agent: Yale alum John Davison (212)706-0740. john@johndavison.net.
New York, Lake George: Four-bedroom, air-conditioned home—quiet, iconic, private Rogers Rock Club—1 1/4 mile shoreline, deepwater docks, beach, very good fishing, and clay tennis courts. dac64@post.harvard.edu. (518)312-0953.
New York—Historic Hudson River Bungalows: Affordable studio, one and 2 bedroom homes available in historic bungalow cooperative community in Westchester County, off the Hudson River, one hour from NYC. Dating back to 1929, this 3-season community has swimming pool, tennis court, organic community garden, social hall with Internet and social activities. $25,000-$87,000. www.reynoldshills.org/bungalowshop. Contact Mel: (347)307-4642, (347)715-3735 or melgarfinkel@yahoo.com.
NYC Studio With Sleeping Alcove, 15th Street between 5th and 6th, well-appointed, high floor, lots of light. Contact facathome@aol.com.
Private Communities Registry: Discover and explore fine residential golf, tennis, and boating communities at www.PrivateCommunities.com.
3,000 Years Of Jewish India. Mumbai, Kerala. Small group.Unique itinerary. Hebrew University scholar. Luxury, eco-friendly hotels. Gourmet healthful food. Meet local communities.Taj Extension. (914)231-9023. www.burkatglobal.com/journeys.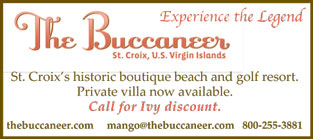 Switzerland. See Our Small Group Difference: Private, custom and self-guided tours. Attentive service. www.alpinehikers.com, (888)509-7810.