Yale Alumni Classifieds
Oxford Summer Program on The Oxford University Campus—The Oxford Scholastica Academy is a prestigious British summer school. www.oxfordscholastica.com.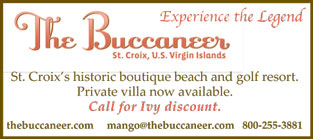 Croatia. Explore Gorgeous Croatia By Land Or Sea: Custom trip planning by Conde Nast Traveler specialist Wanda Radetti. Rave client reviews. www.visitcroatia.com or (718)932-6893.
Explore Canada's Newest UNESCO Site. Discover Basque, Norse and Native exploits in the land of icebergs, whales and puffins. Escorted week long, gentle adventures featuring wild days and comfortable hotels. (888)615‑8279. Wildland Tours, Newfoundland and Labrador, Canada. Visit www.wildlands.com.
Switzerland. See Our Small Group Difference: Private, custom and self-guided tours. Attentive service. www.alpinehikers.com, (888)509-7810.
Turkey, Aegean, Nr Ephesus: Small boutique hotel in traditional village; pool, courtyards, library, Wi-Fi. www.museshouse.com.