Yale Alumni Classifieds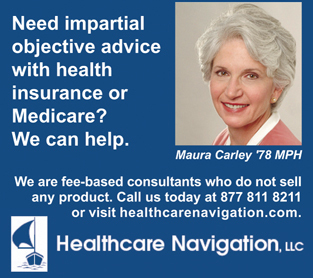 William F. McDonald (Judge Ret.); '58 BE; JD. Mediator, arbitrator, special master, case evaluator. JAMS–The Resolution Experts, offices nationwide. wmcdonald@jamsadr.com. (800)352-5267 or (800)350-7777.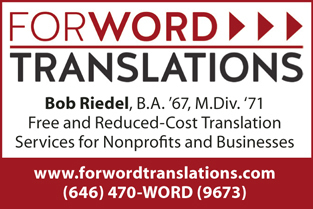 Macular Degeneration? 30 years of experience reversing vision loss. Activating your adult stem cells, no injections. Thousands still driving and playing golf who were headed towards legal blindness. Damon P. Miller II, MD,CNP '76 is the world's expert and developer of this proven technology. www.BetterEyeHealth.com.
Mission Style Lights And Craftsman Style Lighting fixtures. Handcrafted in the U.S.A www.missionstudio.com.
Crewed Yacht Charters In The Caribbean: www.bvisail.com. Call Chris or Karin. (800)649-5701 or (321)777-1707.
Inkwater Press seeks fiction and nonfiction manuscripts. Royalties. www.inkwaterpress.com. (503)968-6777.
Nonfiction Writers: We help interesting people write and publish meaningful books. Gail Woodard, Yale SOM '79. www.DudleyCourtPress.com. (520)329-2729.
Two Extraordinary Party Venues. Manhattan penthouse on 5th Avenue (75–250). Alger House on Downing (35–110). www.manhattanpenthouse.com. Sam Milliken, Yale '59. (212)627-8838 ext. 5.
1931 Original Yale Wedgwood Plates. Full set (12). Marvelous condition. Pickup only. Hamden. Miller. (203)562-6215.
400,000 Gallons Springwater Outcrop 24/7. Invest $100,000. Contact John T. at (315)942-6465 or revhistory@frontier.com.
European, Retired, Academic, Slender, sophisticated, elegant. Seeks male companion, age 70+, to share the pleasure of New York's cultural offerings, especially the Arts, as well as my own contentment of life. Reflection400@gmail.com.
Our Client Is A Beautiful, Refined, Intelligent and highly cultured lady who leads an international lifestyle. Seeks a kind, compassionate, like minded gentleman who shares her adventurous spirit. He would be sophisticated, intellectually curious and lead a full and active life. Interests would ideally include the arts, fine dining, reading and travel. He is ideally 65–85 and of Jewish values. Our client would love to share both quiet times and adventures with a warm man of great integrity. Most of all, she wishes to have a companion/partner. Reply to: rebecca@grayandfarrar.com.
Our Client Is An Intelligent, Attractive and successful British lady. Seeking charismatic, dynamic and cultured man for friendship and romance, aged 35 to 47 and based in NYC. He would have a great sense of humour, be passionate, well-educated and nice looking. Reply to:Jemma@grayandfarrar.com
NYC Matchmaking Service is offering complimentary memberships to men. Meet attractive, accomplished individuals who are interested in long-term, substantive companionship. (212)877-5151; fay@meaningfulconnections.com.
Colorado, Aspen: Classic Aspen Victorian in the beautiful West End. 735 West Bleeker Street. Two bedroom, 2 bath, plus loft. Monthly to yearly rentals available. Contact VUOMFS@aol.com for more details.
Connecticut, Orange (New Haven): Five bedroom, 3.5 bath contemporary on Wepawaug Pond. Very convenient to Yale and downtown New Haven. http://www.vrbo.com/508483.
Connecticut, Pine Orchard: Perfect for Yale visits. Eight-bedroom waterfront Victorian. See www.redhousepineorchard.com or e-mail pineorchardct.att.net.
Hawaii, Big Island, Hualalai Resort: Three bedroom condo, golf cart, Nicklaus golf course. Yale '46. www.bigislandvillas.com, click on Vacation Rentals, see Hillside Villa H7101. Phone Anne Rediske, Realtor, (808)936-3870.
Hawaii, Big Island, Kona-Keauhou: Gated executive home, panoramic ocean and sunset views, infinity pool, hot tub, huge covered lanai with grill. Sleeps 8 in 4 bedrooms (2K, 2Q), 3.5 baths, AC. www.vrbo.com/568184 or (808)769-1998. Yale '66.
New Mexico, Taos: Two bedroom, 2 bath condominium overlooking Kit Carson Park. (575)758-7575. www.vrbo.com/310934.
New York, Manhattan: East 49th Street. Furnished studio, available nightly or weekly, from $185. (212)421-0256. DrK@storymerchant.com.
Utah, Park City, Ski Christmas Week: 8 days, 7 nights, Ski into and out of the lodge, 4 bedrooms,5 baths, with master suite.Complete gourmet kitchen and dining room. Very nice. Sleeps 14. Only 45 minutes from the SLC Airport. For information contact Ace: skixmaswk.parkcity.ut@gmail.com. (307)752-6368.
Attention Writers–Get Your Play Produced: Award-winning Broadway producer offers services to help your play reach production. E-mail jgordonproductions@gmail.com.