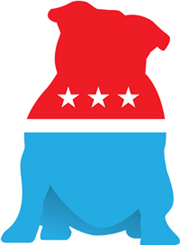 Mark Zurolo '01MFA
The new US House of Representatives includes two new Elis—one for each side of the aisle. Ron DeSantis '01, a Republican, was elected by Florida's Sixth District in November, and Elizabeth Esty '85JD, a Democrat, was chosen by Connecticut's Fifth District. Also newly elected this year to a full term is North Dakota governor Jack Dalrymple '70, a Republican who had ascended from lieutenant governor in 2010 when the governor moved on to the US Senate. Yalies in office:
US Senate
Michael Bennet '93JD, D–CO
Richard Blumenthal '73JD, D–CT
Sherrod Brown '74, D–OH
Chris Coons '92MAR, '92JD, D–DE
John Kerry '66, D–MA
Amy Klobuchar '82, D–MN
Bill Nelson '65, D–FL*
Sheldon Whitehouse '78, D–RI
US House
Lois Capps '64MAR, D–CA
Tom Cole '74MA, R–OK
Ron DeSantis '01, R–FL
Elizabeth Esty '85JD, D–CT
Brett Guthrie '97MPPM, R–KY
Sheila Jackson Lee '72, D–TX
Eleanor Holmes Norton '63MA, '64LLB, D–DC
David Price '64BD, '69PhD, D–NC
Lamar Smith '69, R–TX
Melvin Watt '70JD, D–NC
John Yarmuth '69, D–KY
Governors
Jerry Brown '64LLB, D–CA
Jack Dalrymple '70, R–ND
Mark Dayton '69, D–MN
_____________________
* We forgot to include Senator Bill Nelson '65 in the print edition of this list.